In 1977 Los Alamos was chosen as the site for the Tritium Systems Test Assembly (TSTA). Facility construction was completed in 1982, and the first tests with tritium were conducted in 1984.
TSTA was dedicated to developing, demonstrating, and integrating technologies related to the deuterium-tritium fuel cycle for large-scale fusion reactor systems. TSTA was unique in that it contained all of the systems required to process fusion fuel. These systems were sized at full-scale, and they were fully integrated for a complete tritium processing "loop".
Areas of research included tritium monitoring, isotope separation, fuel purification, recovery of tritium from water and other impurities, tritium storage and accountability, gaseous effluent processing, materials compatibility, decontamination and decommissioning technology, control systems, systems modeling, and tritium migration and cleanup within facilities.
From 1987 to 2001 TSTA was engaged in a major collaboration with the Japan Atomic Energy Research Institute. TSTA also had a number of other collaborations with US and international institutions.
Over the years, TSTA made remarkable progress in developing effective and safe technologies for fusion fuel processing. As such, TSTA has been a world resource for tritium technology and research for fusion energy.
In 1999 the Office of Fusion Energy Sciences determined that the TSTA mission was complete and shutdown of the facility began. It is expected that facility stabilization of the TSTA will be completed in 2003 and this will be followed with final closure work.

For more information, please contact Scott Willms.

<![if !vml]>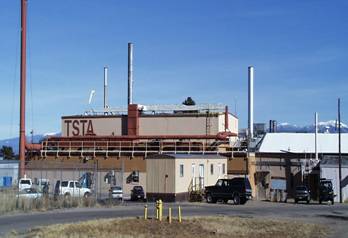 <![endif]>
View of the Tritium System Test Assembly (2000)
<![if !vml]>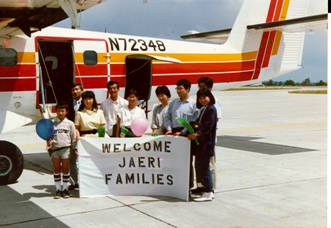 <![endif]>
First JAERI Families Arrive in Los Alamos for TSTA Collaboration
<![if !vml]>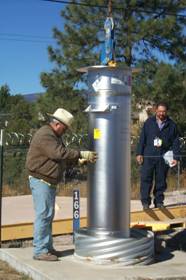 <![endif]>
Disposal of TSTA Waste during Facility Shutdown (2001)